Game News
Overwatch Baptiste Reunion Challenge event starts today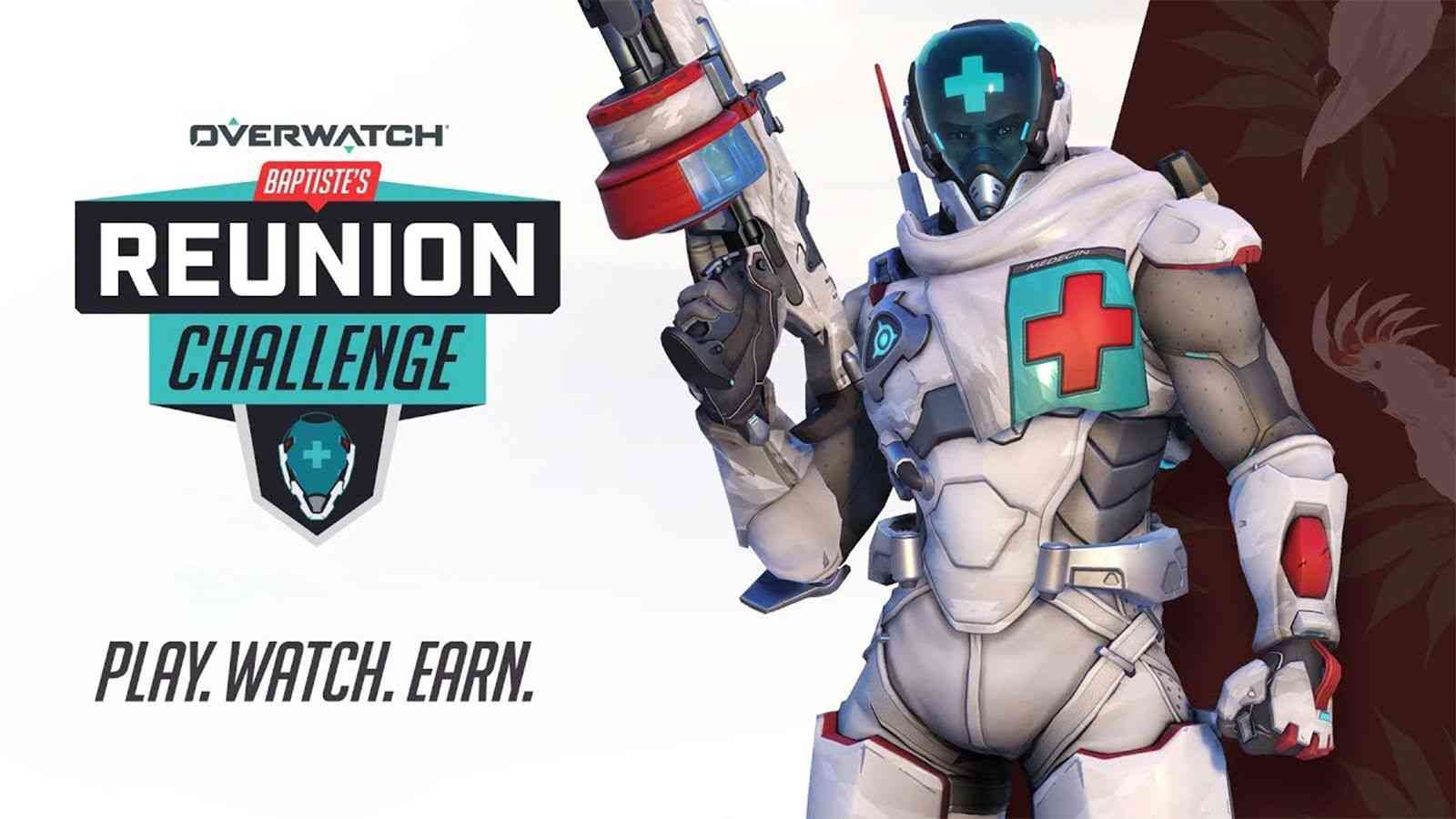 This limited-time Overwatch event lets players learn more about the game's elite combat medic and ex-Talon operative, Jean-Baptiste Augustin.
We're kicking off the event with a new short story that illuminates Baptiste's past. Read about how his old Talon comrades caught up with him despite his attempts to escape them in "What You Left Behind."
Overwatch Baptiste Reunion Challenge event starts today
Starting today until July 1, players can also enlist in the Baptiste Reunion Challenge to earn their stripes and obtain a total of ten new rewards.
PLAY TO EARN: Throughout the event, players who win games in Quick Play, Competitive Play, or Arcade will earn a new player icon, new sprays, and a new epic skin: Battle Medic Baptiste.
Win 3 Games | Player Icon
Win 6 Games | 2 Sprays
Win 9 Games | Battle Medic Baptiste Skin
WATCH TO EARN: You can also watch Twitch streamers before, during, or after matches to unlock even more Baptiste cosmetics. Every time you tune in to participating broadcasters through July 1, we're bringing you more Twitch Drops to earn six Baptiste Reunion Challenge sprays.
Watch 2 Hours | 1 New Spray
Watch 4 Hours | 2 New Sprays
Watch 6 Hours | 3 New Sprays
REPLAYS FEATURE: In additional, the Replays feature goes live today for all platforms, allowing players to experience past Overwatch games from almost any perspective. Replays will be available for the duration of a patch and, as with Highlights, will be reset when a new patch launches.