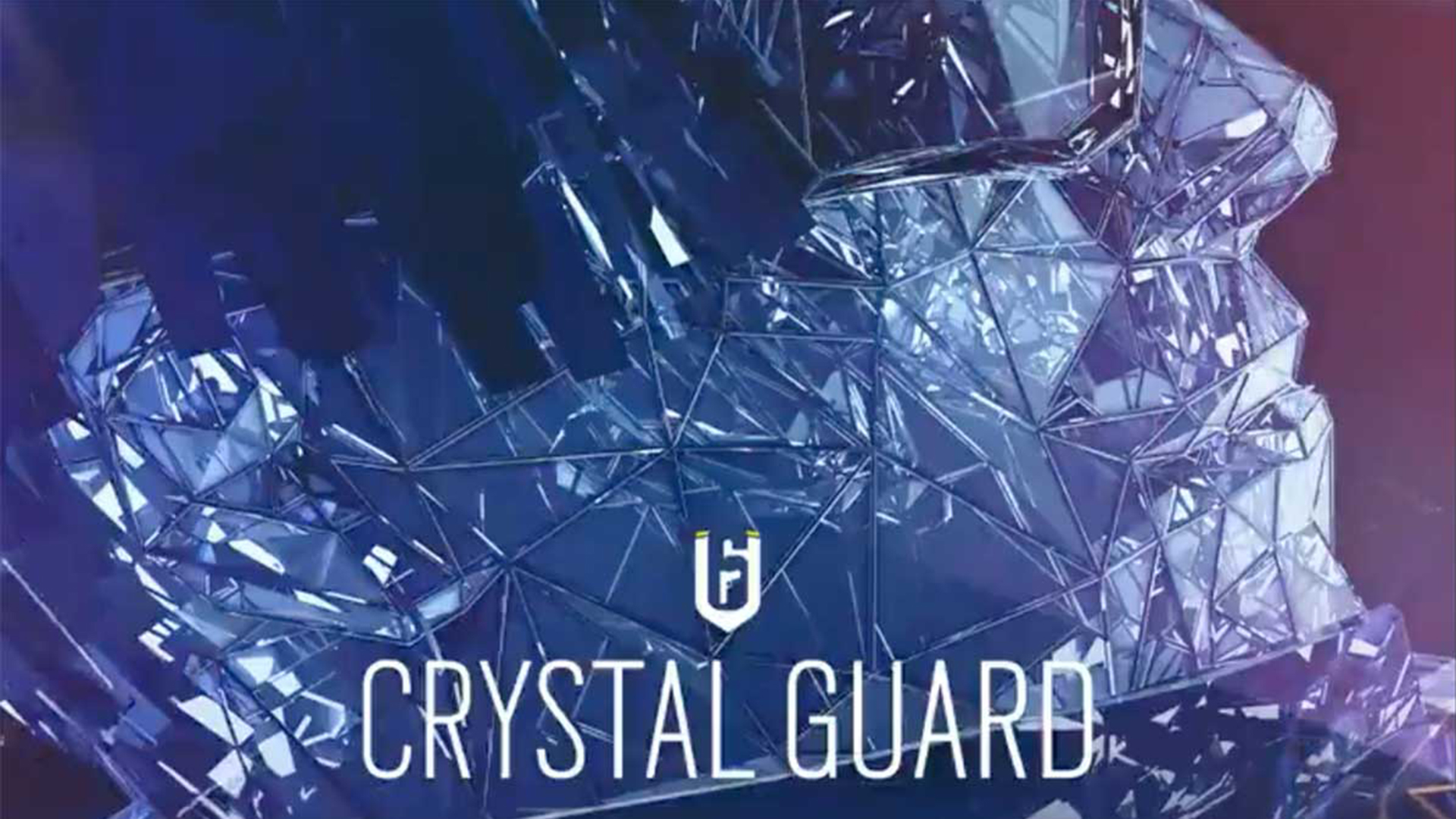 As every season, we had the chance to participate in Ubisoft's pre-season promotions, especialy for Rainbow Six Siege Crystal Guard Season. Of course, we also tried the new operator and new season content on the test servers after the presentation! Let's see what the 3rd season of Ubisoft's popular FPS game will bring for us in its 6th year.
This season, Ubisoft also had some nice surprises for us with some collaborations, and I will try to convey them to you as much as I can. Here are all the innovations that will appear with the Rainbow Six Siege Crystal Guard season!
Rainbow Six Siege Crystal Guard Details
Rainbow Six: Siege Year 6 Season 3 Operator: OSA
OSA from Croatia appears as the Year 6 Season 3 character and has the potential to become a favorite of players in the long run. The operator, who will be on the attacking side with his bulletproof transparent shield called TALON-8, is coming to cause difficulties for the defense operators, whose hand has become quite strong in recent seasons.
With the Rainbow Six Siege Crystal Guard season, there are some changes that will play with the balance of the game on the attacking side. It's not just the new Croatian operator OSA, but some of the existing operators are getting tweaks that players will love.
However, before we deviate from the topic, let's talk about the details of OSA. While they are on the offensive side, they have both the deployable and handheld TALON-8 shield. Unlike normal shields, TALON-8 is higher and transparent. It is large enough to close the door and window sills, while providing rearward visibility.
It also has the title of being the only shield in the game that can be placed on broken windows. OSA can have up to two of this shield per turn. You can place it if you wish, you can carry it in your hand if you wish, or you have the chance to do both.
However, unlike Blitz or Montaigne characters, you cannot use weapons and run while carrying it. When you start running, you will let go of the shield and automatically equip your primary weapon. Also, TALON-8's deployment takes the same time as normal shields.
There is no advantage in this regard. It is also possible to break the shield you have set up by squeezing a certain area from the back of the bulletproof glass. Of course, do not forget that you can do this if players from the opposite team pass behind you.
Just as Blackbeard once showed off with his shield on his weapon, OSA is coming to wreak havoc in the Rainbow Six Siege Crystal Guard season. Of course, let's not forget that you can break the shield with the help of bombs.
At the same time, our new Croatian operator uses the 556XI and PDW-9 assault rifles as primary weapons. However, he uses the PMM pistol as a secondary weapon. Along with the TALON-8 shield, OSA is on its way to bring some defensive elements to the attacking side. Its use can be diversified tactically, and we may encounter it more frequently, especially in competitive lobbies, in the coming period.
News That Will Delight Fuze, Twitch and IQ players!
IQ and Fuze, two operators that are falling out of favor and whose use is restricted day by day, will be on the agenda again in the new season. The changes that come with the Rainbow Six Siege Crystal Guard operation address these two operators.
Fortified walls should no longer be such a big deal for Fuze. He will be able to use his special ability called Cluster Charge on these walls as well.
Of course, there are also minor changes in order not to disturb the balance in this regard. So much so that Cluster Charge cuts through the wall with a laser for a while, just like Thermite's ability, before it activates on reinforced walls. This allows the defenders to hear the voice.
After this small delay, he sends the bombs inside. Of course, if operators like Jager have devices inside that prevent these objects, it's still difficult.
At the same time, IQ can now mark the electronic devices it detects with the Ping 2.0 feature added to the game in the past seasons. This allows him to identify if it's a Kapkan trap he detects, and show it to his teammates if it's a bomb.
IQ, which has become the nightmare of operators such as Pulse, will be one of the operators that we frequently encounter in the new season. Operator regulations do not end there, it is one of the most sought-after features for Twitch lovers.
Twitch's shock drone can now jump! Yes, you heard right, you will now be able to send electricity to your opponents by bouncing around. In addition, the shock wave you sent to enemy drones would only disable the devices before, but now it will detonate directly.
Twitch, which has been silent for a long time, is rearing in the new season. Frankly, changes like this were hugely important to both Fuze and IQ. I'm not even talking about Twitch… Ubisoft will have realized this as well, and these three operators will start to become more effective in the coming period. Also, Sledge no longer uses the SMG-11.
Rainbow Six Siege Crystal Guard Map Updates
As every season, Ubisoft is making some changes in Rainbow Six: Siege maps this season. Especially in the Clubhouse map, there are both design and tactical changes in both interior and exterior areas. It can be boring for you to read map updates here, so you can get more detailed information from Ubisoft's official panel embedded at the beginning of the article. However, I can say that defenders should think twice before leaving the structures.
Rainbow Six: Siege x Resident Evil???
Resident Evil, which made a name for itself with the last game Village, also appears in Rainbow. Thanks to an elite skin for the Lion operator, he will now appear completely as Leon Scott Kennedy.
As soon as I saw the collaboration with the Resident Evil series in the presentation, I thought "What else, Dimitrescu?" The question came, but I must say that when I saw Leon, I was sprinkled with cold water.
Leon Scott Kennedy is getting ready to appear in Rainbow Six: Siege. Rainbow Six Siege Crystal Guard season will bring along the Resident Evil texture, which contains both terrible and beautiful memories. The joyful laughter of those who play Lion as the main character ring in my ears…
Of course, speaking of elite costumes, let's not go without mentioning that, with Rainbow Six Siege Crystal Guard Season, Ubisoft also wants to increase diversity in terms of customization. For this reason, players will now be able to use any headgear they want along with the elite costumes they use for their operators.
The "Collector's Pack" was also announced along with the Rainbow Six Siege Crystal Guard season, and it features some pieces that both digital and collectors might enjoy. The package, which includes sweet details such as Sledge's sledgehammer, will be available in the coming period. That's all I have to convey to you this season, I hope to see you in another season. Stay with love and games…