Technology News
ROG Zephyrus S17 and ROG Zephyrus M16 Inspiring Two New Models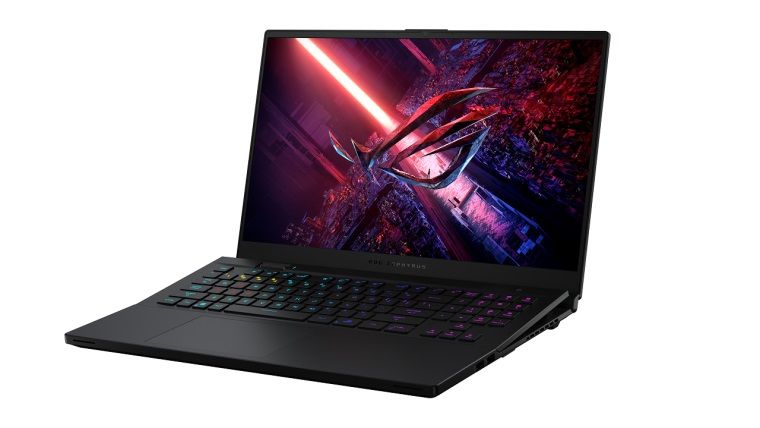 Asus introduced its new products, ROG Zephyrus S17 and ROG Zephyrus M1, joining the ROG family, a special series for gamers, simultaneously with the USA and Taiwan.
Asus introduced the new members of the ROG (Republic of Gamers) series, which is made up of the world's most powerful and versatile gaming laptop models, specially designed for gamers. Two new laptops powered by Intel® Core ™ 11th Gen H series processors at the promotional event "For Those Who Dare: Unleash the Tiger Inside"; With the ROG Zephyrus S17 and ROG Zephyrus M16, an interactive gaming experience was provided to the audience.
Asus ROG Zephyrus S17 and ROG Zephyrus M16 two new models have been announced: Here, the Asus ROG Zephyrus S17
Asus ROG Zephyrus S17; A premium gaming laptop with an optical and mechanical keyboard that provides superior cooling and automatically lifts up when the lid is opened. The Zephyrus S17 stands out with its very slim body. The compact device removes borders, easily transported everywhere. Offering an 11th Gen Intel Core i9-11900H CPU capable of using power up to 90W with instant performance increase and NVIDIA® GeForce RTX ™ 3080 GPU reaching 140W with Dynamic Boost, the Zephyrus S17 promises top-notch performance and gaming experience. Powered by ROG Intelligent Cooling technologies, these components are an unrivaled platform for creating games and content.
The innovative AAS Plus cooling system features large vents that raise the keyboard at a 5 ° angle, allowing the new Arc Flow fans to quietly draw cool air into the laptop. These enhancements, which are compatible with the liquid metal thermal alloy on the CPU, allow users to enjoy powerful processing performance in a machine that is thin, quiet, and cold enough to run their hands comfortably on the keyboard without any heat issues.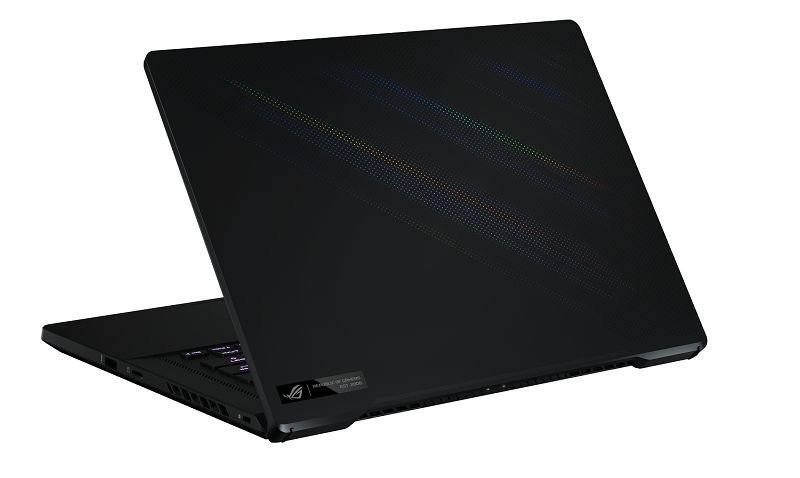 ROG Zephyrus S17 creates an immersive gaming experience with its large 17-inch screen and two-panel options. The laptop has the option of a WQHD display with Enhanced Optimus and G-SYNC for higher frame rates, or a 4K display with more detail and Adaptive-Sync. Both offer high refresh rates, brilliant colors, and color accuracy out of the box. The powerful six-speaker sound system provides users with high-quality sound performance. The three-drive HyperDrive Ultimate SSD offers lightning-fast access to games and all other files with storage options that include a RAID array.
Definition of playing on ROG Zephyrus M16: Super view, zero noise
ROG Zephyrus M16 is a brand new gaming laptop with a 16-inch display and a powerful next-generation Intel processor in an ultra-slim case. The laptop offers a 16-inch screen, high WQHD resolution, 165 Hz refresh rate, 3 ms response time, and Adaptive-Sync for fluid, richly detailed visuals in games. Featuring a large screen with a 16:10 aspect ratio, this laptop creates richer visuals thanks to PANTONE® certified colors and Dolby Vision® support at 100% of the cinema-grade DCI-P3 color gamut. With a stylish and professional appearance, the Zephyrus M16 is only 19.9 mm thin and 1.9 kg light, offering ultra-portability.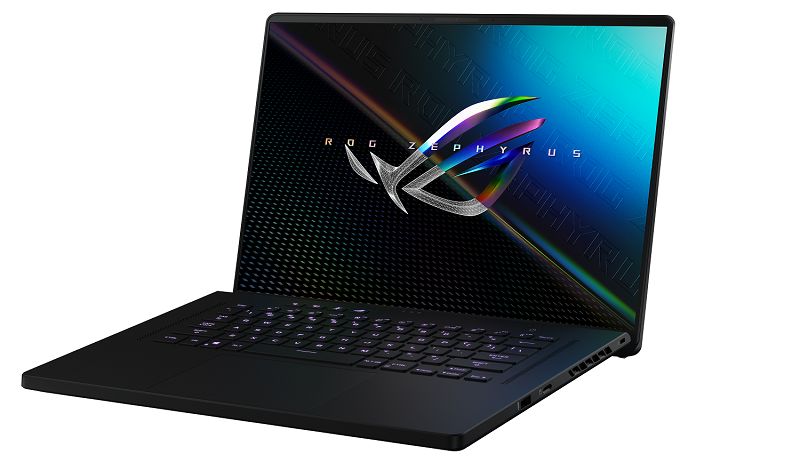 ROG Zephyrus M16 also offers a clear and deep sound quality thanks to its six-speaker system with dual woofers developed with Dolby Atmos technology. The 3D microphone array captures clear sound in every scenario. Its two-way artificial intelligence noise-canceling feature eliminates background noise in interaction with artificial intelligence. The Zephyrus M16 also includes the new GeForce RTX 3050 Ti Mobile GPU, making the RTX experience more accessible than ever.
Finally, don't forget to put your thoughts on the Asus ROG Zephyrus S17 and ROG Zephyrus M16 in the comments below.