Game News
Rust: Console Edition Teaser Trailer Released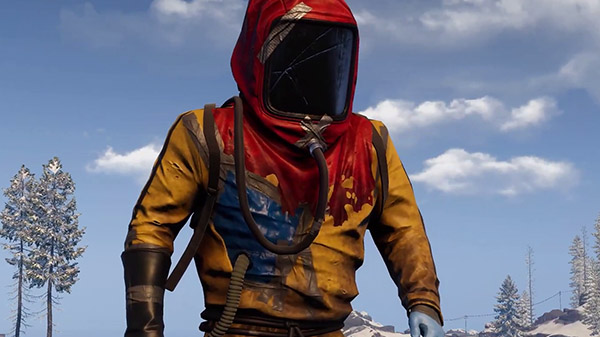 Publisher Double Eleven and developer Facepunch Studios have released a teaser trailer of Rust: Console Edition. The game will launch in 2021 for PlayStation 4 and Xbox One. The survival game Rust was released in early access on Steam in December 2013 and the full version was released in February 2018. You can check out the teaser trailer of the game from the player below.
Rust: Console Edition Teaser Trailer
ABOUT THIS GAME
The only aim in Rust is to survive.
To do this you will need to overcome struggles such as hunger, thirst and cold. Build a fire. Build a shelter. Kill animals for meat. Protect yourself from other players, and kill them for meat. Create alliances with other players and form a town.
Do whatever it takes to survive.
MATURE CONTENT DESCRIPTION
The developers describe the content like this:
This Game may contain content not appropriate for all ages, or may not be appropriate for viewing at work: Nudity or Sexual Content, Frequent Violence or Gore, General Mature Content
EXPLORE. FIGHT. SURVIVE.
Check out our brand new teaser trailer for Rust Console Edition! The new version of the Ryst game will release on both Xbox One and PlayStation 4.
Be sure to follow our social media pages to keep up with the latest Rust Console Edition news.
Finally, you can check out the teaser trailer of the game from the player below.
Rust Might be Coming to Consoles Soon
At first, developers announced that the console version of Rust, Rust Console Edition will be out in 2020. Unfortunately, after the statement by the developer last month, our hopes left to 2021. In a statement, developer team apologized from the gamers and also promised that the game will be coming for consoles. In the statement, they said: "As a company in 2020, a year that brought very challenging times for many, we felt very fortunate to be able to keep doing what we love.
We've always had some remote workers but moving the entire company home to keep everyone safe has presented challenges as we've found new ways to work with each other in the new normal that this year had in store for us.". They also added:"We're sorry that we haven't been able to bring you Rust on console in 2020 as planned. We know from all of the messages that you're excited to play it and we hope that with the dawn of 2021 we can restore your trust as we edge closer to being able to share something with you.".