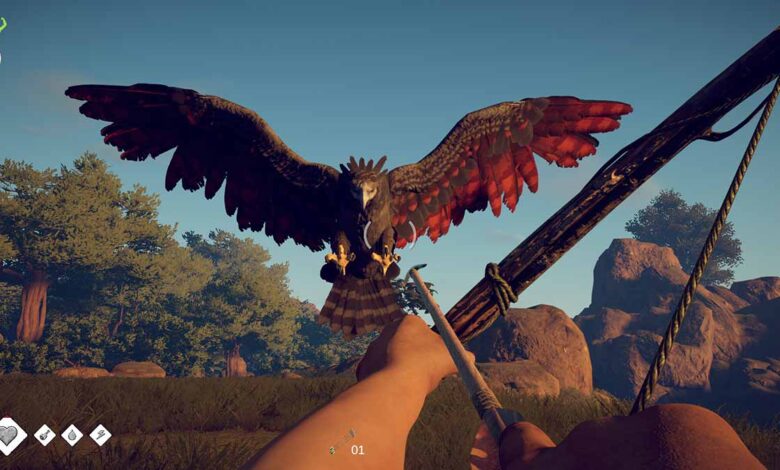 Survival: Fountain of Youth seeks out PC early access in the fight. During the Future Game Show demo on April 19, Odinsoft and Twin Sails Interactive announce the release date for Early Access.
Survival: Fountain of Youth demo is on April
According to information presented at the Future Games Show: Spring Showcase 2023, Survival: Fountain of Youth, a single-player survival game set in the Caribbean islands of the 16th century, will arrive in Early Access globally on Steam for Windows PC on Wednesday, April 19, 2023. Following Early Access, the PlayStation 5 and Xbox Series X|S will launch concurrently with the PC 1.0 release.
Join Juan Ponce de Leon's Spanish quest to find the fabled fountain of youth in the 16th century. After being stranded after a shipwreck off the coast of the Caribbean islands, the survivors must battle the elements, illnesses, tiredness, and other unknown dangers while travelling through stunning landscapes in search of fellow crew members and a way out.
Investigate the diverse island ecosystem while gathering resources, making tools, and hunting animals. To kill enormous lizards, wild cows, and even ferocious leopards, gather materials to make stone spears, single-shot handguns, and other weapons. Get the basic components needed to build campfires, beds, shelter, and other creature comforts. Carefully manage resources to save food, keep up medical supplies, and take any necessary precautions to stay healthy. Be mindful of the weather and the time because low temperatures after dark necessitate a fire or shelter for warmth, while high temperatures during the day can lead to great exhaustion and dehydration.
Construct a variety of seagoing craft, from simple rafts to magnificent Spanish ships, and explore more than 15 islands, each of which has its own resources, flora, and secrets. Explore the map while following a Golden Age exploration story or embarking on a player-defined adventure. Two large regions will be included in the Early Access version's premiere, and three more regions will be added in later releases along with new biomes, story objectives, and other features. Survival: Fountain of Youth is a difficult open-world survival adventure with an alluring plot that begs to be discovered.
According to Stas Ignatov, Head of Publication at Odinsoft, "We intended to create an immersive and difficult survival experience set in a historically rich and fascinating environment." We anticipate that players who enjoy exploring will find Survival: Fountain of Youth to be a favourite, and it will continue to be updated and improved in response to user feedback.
Survival: English, French, German, Russian, and Simplified Chinese languages will all be supported in Fountain of Youth. Wishlist Survival: Fountain of Youth, follow the game on Twitter, and sign up for the Discord to be updated on more information.