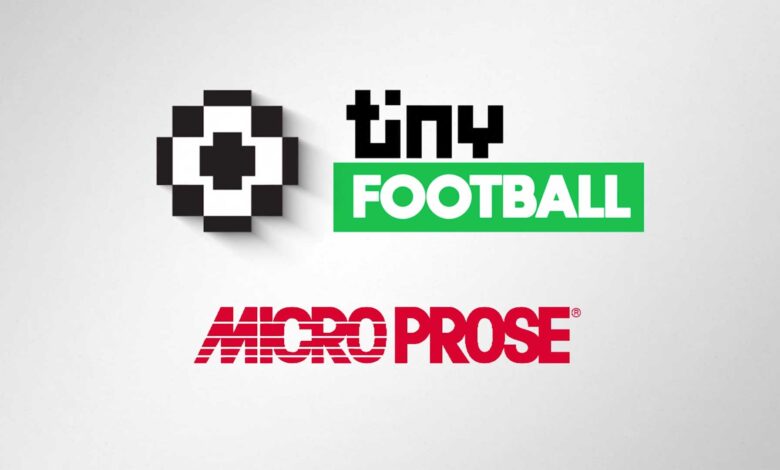 Almost for the last 10-15 years, the fight against FIFA, Efootball, PES has been going on. In order to be one step ahead, the producers constantly add innovations, include leagues in their games, and try to reflect the players in the production down to the smallest details. But the more it develops, the more difficult it is for us players to play and the more difficult our system is. Tiny Football is free from all these.
Play simply with Tiny Football
Microprose is a very old company. Commodore 64's Microprose Soccer was one of my favorite games which released in 1988. Although the company disappeared for a while, they showed up again last year. Now, we see them as a publisher of the indie games. As a matter of fact, our topic today, Tiny Football, was developed by Martyn Bissett.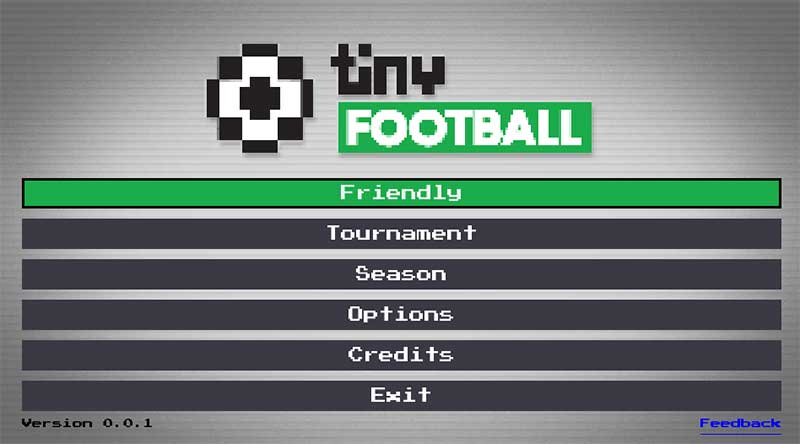 I like football games. However, the recent games are not suitable for those who want to start quickly and play 1-2 matches and then continue to working. My problem was neither the graphics nor playing with a team. I don't want to improve the player or add new seats to the stadium. I don't even want to have a trainer or scout. I just wanna choose a team which offered by game, and beat the team that comes my way. Moreover, I would have finished my match in 3-5 minutes. I don't want to have to learn a thousand different combinations before I forget.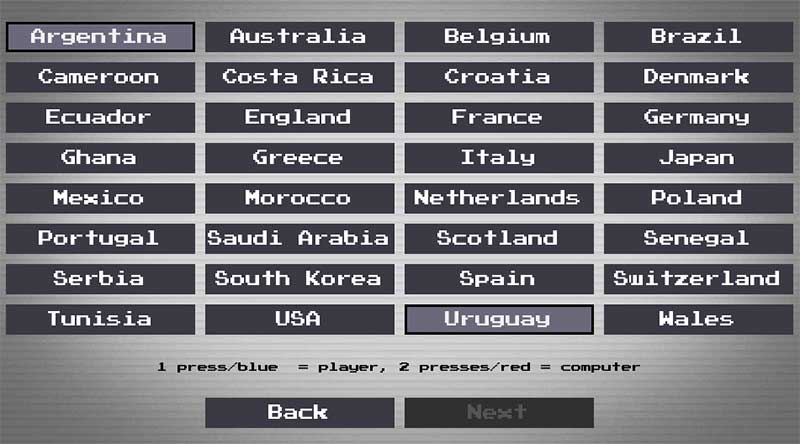 With all these thoughts, I have not been able to show as much interest in football games as I would like for years. Or it would not be a lie if I say "next generation football games could not interest me". Until a newsletter about Tiny Football came from MicroProse. When I read the bulletin, I realized it might be what I was looking for and requested access to the trial version. When I received the code, I realized that this is what I wanted. Let's take a look at my experiences together.
Tiny Football is a retro 90s production that moves from top to bottom (or vice versa). Passing, shooting, interceptions, crosses, throws, free kicks are all in play. There are different modes in the Tiny Football such as friendly, tournament or season. You can choose the one you want and start the match quickly. Since it has a download of approximately 100 mb, you do not have to wait for transitions between menus or loading the league, etc. I told you, everything is kept pretty simple.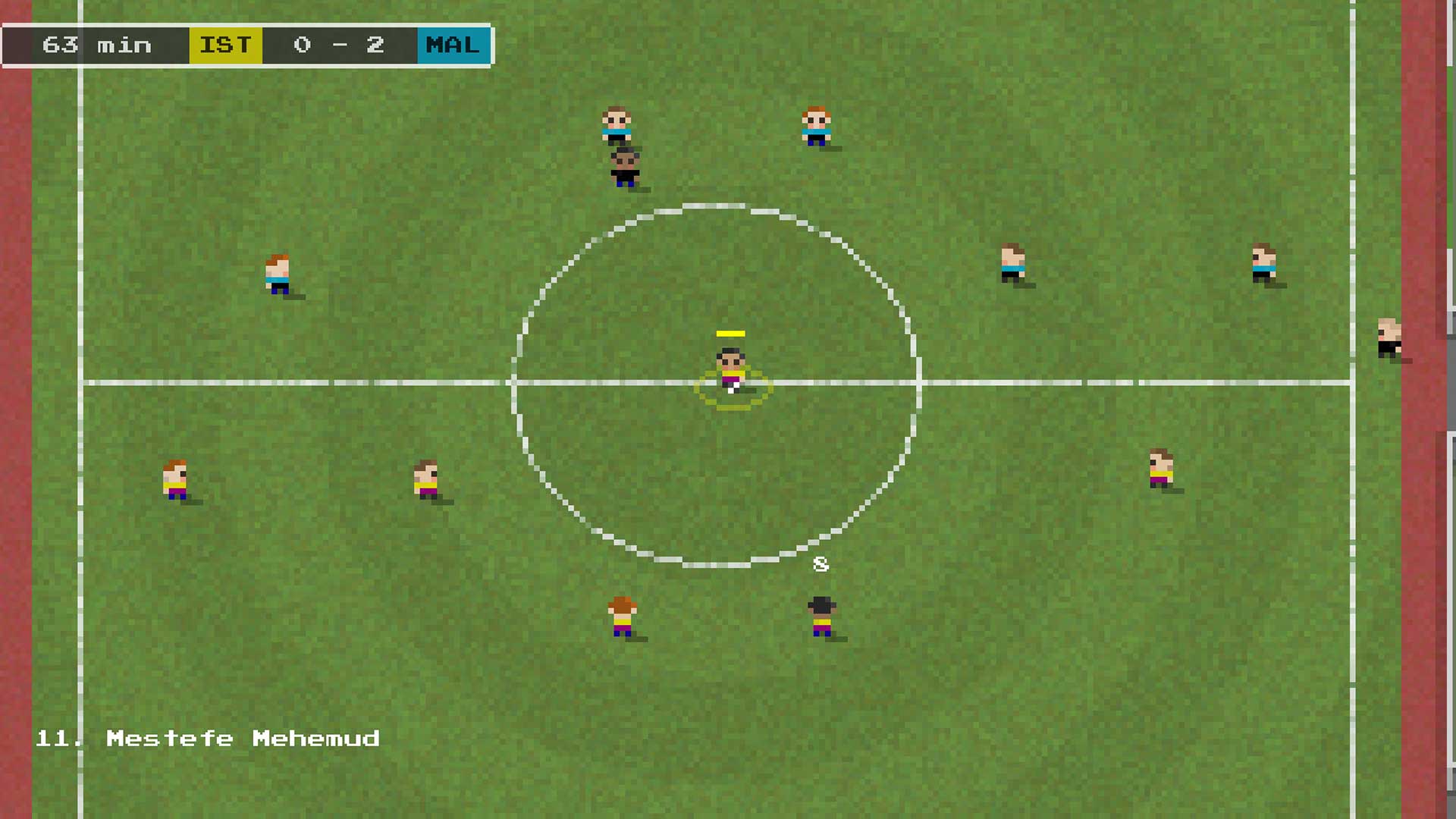 You can play alone or with your friends. Played via keyboard and gamepad, Tiny Football also supports playing with other friends on Steam.
Since the teams or players do not have a license, the characteristics of the team you choose to manage, such as color or team kit, and player names are up to your imagination. As far as I can see, we have no chance to change them. When I check the codes, I saw that the team names were also placed statically. I wish these were in a different file, so we could customize the team and player names as we wish.
Even though I say the game is very simple, almost everything I would expect from a match is in the game. No rules or features are skipped. From the penalty to the after-goal joy. Even removing the shirt of a goal scorer is punished with a yellow card by the referee. In addition, your player can be injured or kicked out during the match. The fact that you have to appoint a new player instead gives Tiny Football a small administrative feel.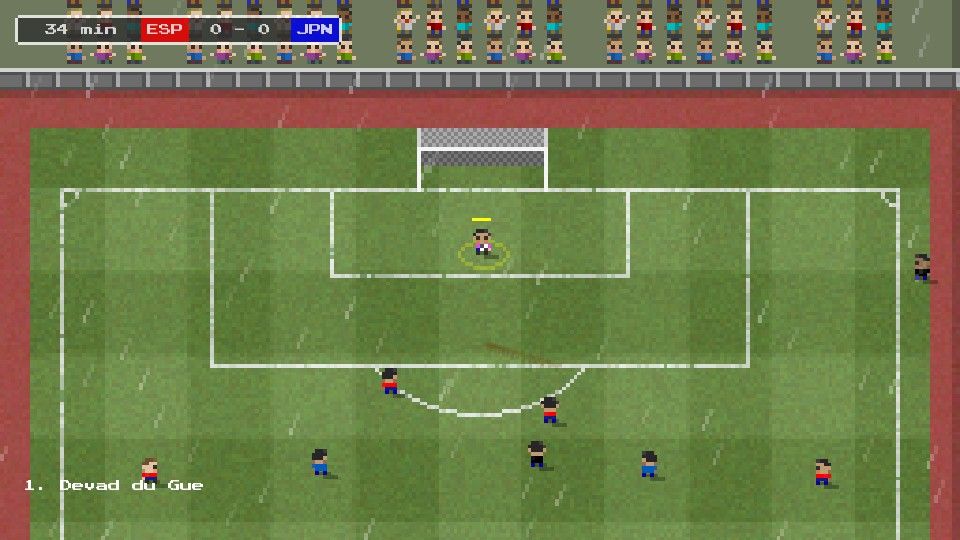 Several different pitch surfaces and different weather conditions are also included in the game. These appear randomly, but apart from the visuals, I haven't seen much of an effect on the game. Ball control is not difficult in rainy weather. I wouldn't want it to be difficult either.
Players can also protest against a move you don't like. For example, a foul or penalty not awarded. This is supported by the protests of the audience.
I may have praised the game a lot, but I enjoyed it very much because it is a game that I have been waiting for a long time. Tiny Football met my expectations. I think Tiny Football, which will be available for early access on Steam today, will also be affordable. It will be among the productions you can browse to spend time and relieve stress quickly.