Game News
Watch Dogs Legion System Requirements Shared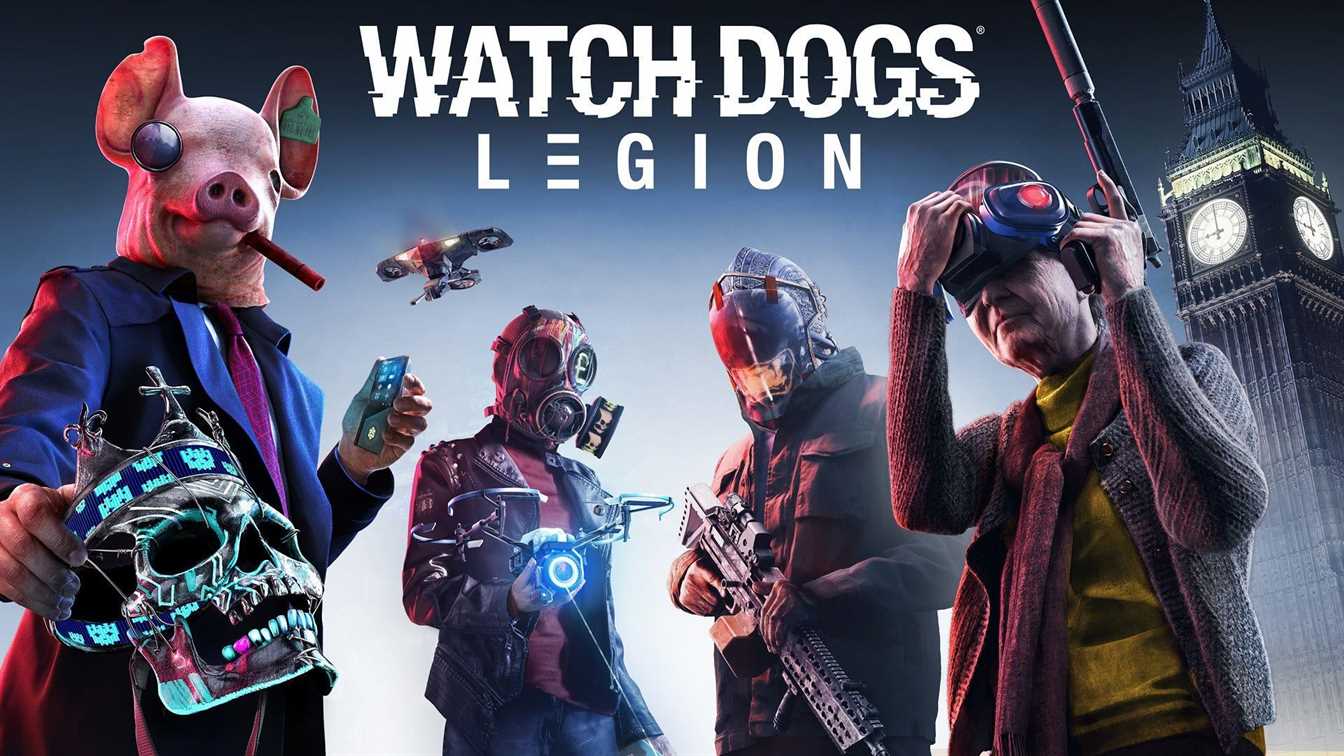 Official system requirements for the Watch Dogs Legion, the newest game of the Watch Dogs series, have been shared. Besides, the system requirements, which will upset those who want to play at the highest settings, seem to be playable on many computers at the lowest settings. Also, The Watch Dogs series, in which some players have not been fully warmed up, will have a new game in the coming weeks. Moreover, the new game of the series will focus on changing the negative attitude of the players towards the series, at least as far as we can see from the trailers.
We also shared a trailer they published with you at the Ubisoft Forward event. However, of course the new game will be able to attract players with its new generation graphics. Besides, in every screenshot and video we have seen so far, Watch Dogs Legion has managed to attract our attention with its graphics. So, what kind of computer will we need to have to see these graphics first hand? This question has been answered in detail today. Let's check official system requirements for the Watch Dogs Legion.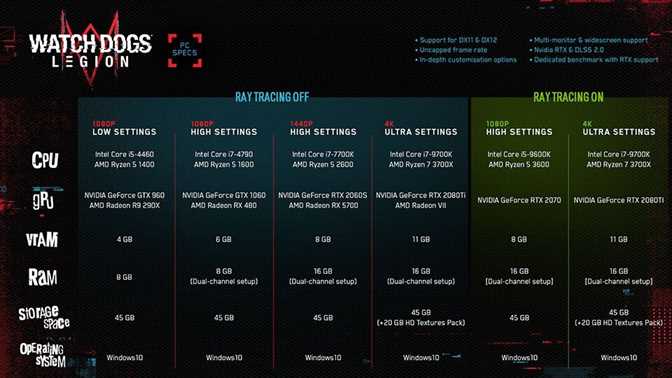 Ubisoft Shared Official System Requirements For Watch Dogs Legion
Ubisoft has shared the official system requirements of the new game Watch Dogs Legion in great detail on its website. Only Ubisoft does not comply with the 'minimum' and 'recommended' comparison we are used to; 1080p, 2K, 4K and RTX clearly shared 1080p and 4K requirements.
System Requirements for PC
1080p / Low Settings
Processor: Intel Core i5-4460 / AMD Ryzen 5 1400
Graphics: NVIDIA GeForce GTX 960 / AMD Radeon R9 290X
VRAM: 4 GB
RAM: 8 GB
Storage Space: 45 GB
Operating System: Windows 10 (x64)
1080p / High Settings
Processor: Intel Core i7-4790 / AMD Ryzen 5 1600
Graphics: NVIDIA GeForce GTX 1060 / AMD Radeon RX 480
VRAM: 6 GB
RAM: 8 GB (Dual channel setup)
Storage Space: 45 GB
Operating System: Windows 10 (x64)
1440K / High Settings
Processor: Intel Core i7-7700K / AMD Ryzen 5 2600
Graphics: NVIDIA GeForce RTX 2060S / AMD Radeon RX 5700
VRAM: 8 GB
RAM: 16 GB (Dual channel setup)
Storage Space: 45 GB
Operating System: Windows 10 (x64)
4K / Ultra Settings
Processor: Intel Core i7-9700K / AMD Ryzen 7 3700K
Graphics: NVIDIA GeForce RTX 2080 Ti / AMD Radeon VII
VRAM: 11 GB
RAM: 16 GB (Dual channel setup)
Storage Space: 45 GB (+20 GB HD Texture Pack)
Operating System: Windows 10 (x64)
RTX ON – 1080p / High Settings
Processor: Intel Core i5-9600K / AMD Ryzen 5 3600
Graphics: NVIDIA GeForce RTX 2070
VRAM: 8 GB
RAM: 16 GB
Storage Space: 45 GB
Operating System: Windows 10 (x64)
RTX ON – 4K / Ultra Settings
Processor: Intel Core i7-9700K / AMD Ryzen 7 3700X
Graphics: NVIDIA GeForce RTX 2080 Ti
VRAM: 11 GB
RAM: 16 GB (Dual channel setup)
Storage Space: 45 GB (+20 GB HD Texture Pack)
Operating System: Windows 10 (x64)