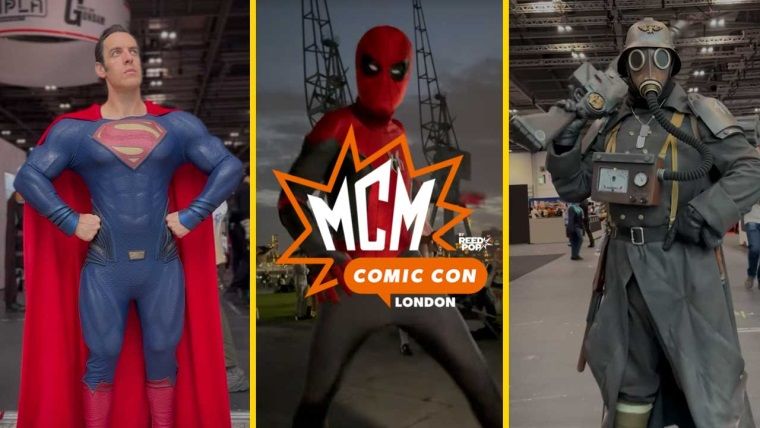 MCM London Comic Con 2022, which ended yesterday, witnessed flashy scenes. Both visitors and guests showed up at Comic Con, one of the constant elements of pop culture.
MCM London Comic Con 2022 was held on October 28-30 at the Excel event venue in London, the capital of England. Although we, as Play4UK, will be attending the event, unfortunately, we could not reach the event area due to the strike on the railways. However, with the support of Comic Con News, one of our brother publications, we share the images we obtained from the event area with you.
MCM London Comic Con 2022 completed
Many famous film artists, producers and game companies took part in the three-day event. You can also watch the videos of the event, which is extremely rich in terms of cosplay, on Comic Con News.
The exhibition brought together thousands of MCU and DC, Anime/mange, sci-fi enthusiasts. Guests included Tom Sturridge (The Sandman), Michael Sheen (Good Omens), and stars from Doctor Who and Smallville (BBC). In addition to cosplay competitions, panels, autograph sessions, game center and family events were also held at the event.
During the panels held at the event, we also had the chance to ask questions to the producers and directors of Dungeons and Dragons: Honor Among Thieves via email. We will share the answers with you as soon as possible.