Article
All God of War Games In Order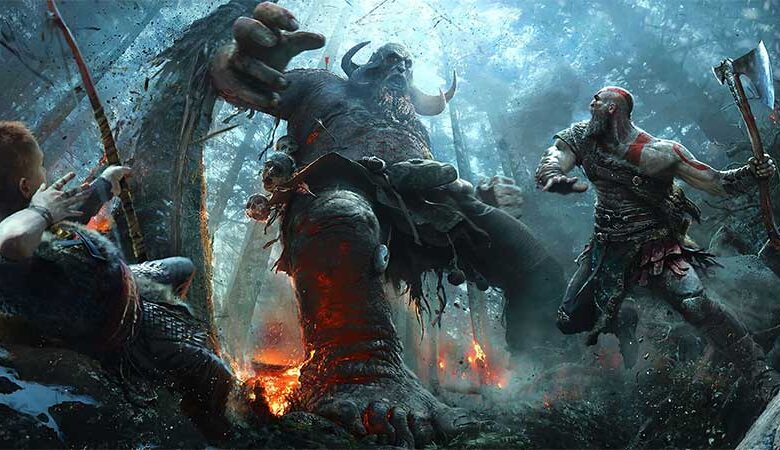 God of War Ragnarok, one of Sony's biggest trump cards, is not long before its release date. We offer you the opportunity to meet all God of War games before Ragnarok comes out. All the GoW games on the list have information about the production.
Although God of War is in the Action Rpg genre, it can also be called hack and slash. It stands somewhere between Tomb Raider and Ghost of Tsushima. Since the first game was released, every new production of the series is eagerly awaited by enthusiasts. With its combat mechanics hooked up the players.
In these days when we are very busy with Elden Ring and Souls-Like games, we are preparing for the new adventure of the god killer Kratos. The best way to prepare for hiç new battle is the events that brought him to these days.
Story of Kratos
Although Kratos appears as an anti-hero who takes questionable actions throughout the series, but these actions have a history. The oracle of the gods had a prophecy, saying that a warrior man will bring the end of Olympus. Ares and Athena think it's Kratos' younger brother, Deimos, because of his strange birthmark.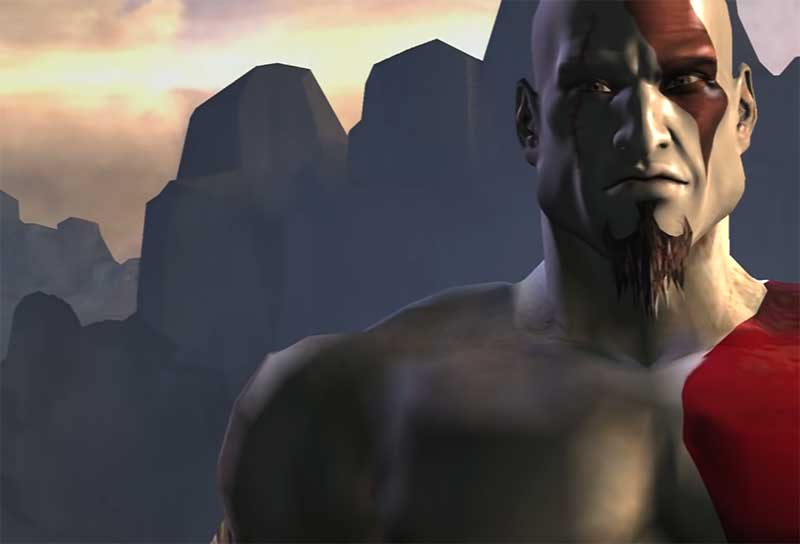 They decide to kidnap Demios to thwart the prophecy. However, Kratos sees this and tries to prevent them. With a blow from Ares, a scar is formed on his right eye. Now that we know this, it's useful to know what the red line running along the right side of his head is.
Demios disappeared for many years after kidnapped. Kratos, believing that he is dead, paints a replica of Demios' birthmark on his own body to honor his brother.
Of course, things don't end there. Over time, Kratos becomes a captain and participates in battles. On one of them, he gets into a very difficult situation in battle and caught in the middle of many enemies. All he can do is pray.
He begs Ares to get rid of this situation. Ares sends him Blades of Chaos to help him escape. This is how he gets the weapon, which is his biggest supporter in all God of War games.
Ares' endless evil will come to an end when he convinces Kratos to his family. He tricks him into killing his wife Lysandra and daughter Calliope. However, after these deaths, Kratos comes to himself and both gives up seeing Ares as his god and becomes an enemy to him. Another oracle, who saw that he had killed his family, cursed him and blew on him the ashes of his family, which turned his skin white.
Kratos, who is constantly sinking deeper and deeper with his past, makes a deal with the gods to get rid of it and swears to be their servant. Of course, this was what it looked like, but at the heart of it was revenge.
All God of War Games by Release Date
God of War (2005)
God of War, one of the most important games of PlayStation 2, is about some of the events we described above and after. In order to take his revenge on Ares, he has to kill many of his warriors on his way. When he finally reaches Ares, he is disarmed.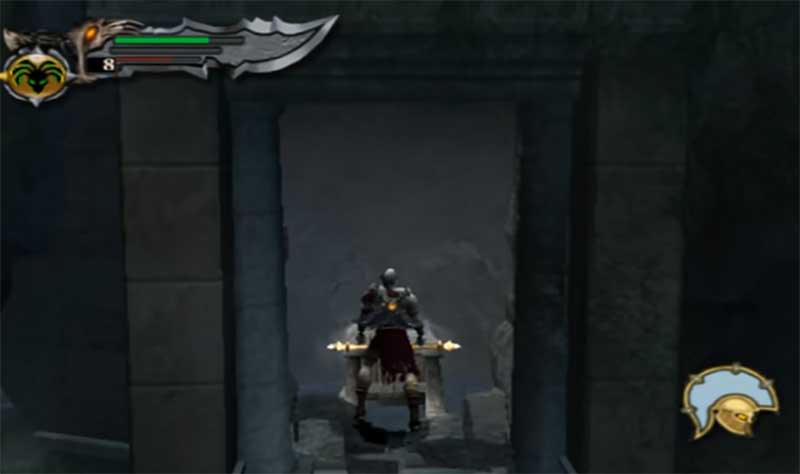 However, the other gods who do not support Ares and his actions give him the Blade of the Gods. Kratos, who has the chance to resist Ares with this sword, defeats him after a long battle.
Thinking that everything is over, the anti-hero learns from Athena that her nightmares will not end. As a last resort, he throws himself off the top of the mountain. But the gods have a plan for him and they let him die. They make him a God of War and we find out where the name of the all God of War games came from.
God of War 2 (2007)
God of War II continues where the first game finishes. When the aggressive Spartan Kratos, full of vengeance because he caused the death of his family, brought Olympos to his knees and killed Ares and became the new god of war, the other gods of Ancient Greece were disturbed by this situation.
Moreover, Kratos is invading all the cities on earth one after the other in order to extinguish the fire inside him. His overhaul of all Greek cities by hacking and slashing causes other gods to take a stand against Kratos. He also ignores the warnings of Athena, who wants to talk to him and warn him.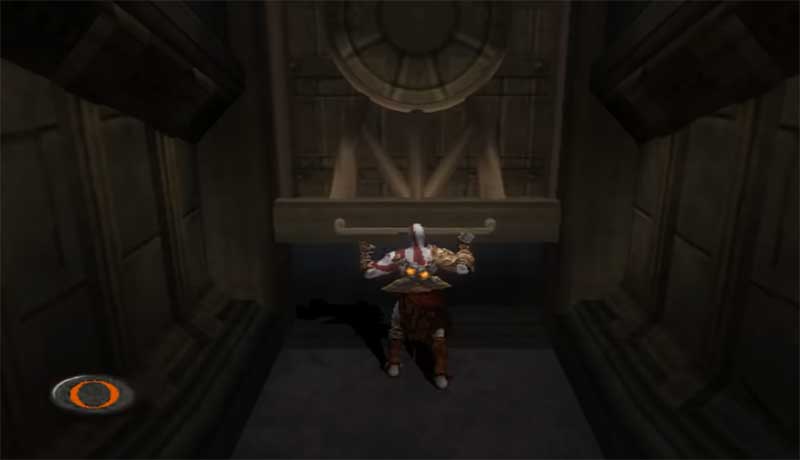 Finally, he descends into the city of Rhodes himself, showing his majesty in gigantic proportions. However, a bird that comes to the battlefield flies above Kratos, taking both his gigantic dimensions and his godly powers from him. Kratos, who first suspected Athena, does not have much time to think about it because the bird that goes on the Colossus of Rhodes gives the powers he received from Kratos to this giant statue and makes it come alive.
At one point Zeus joins the battle between them and gives Kratos a sword. Taking all his divine powers, the sword turns Kratos into a mortal. He has to start everything from scratch.
Betrayel (2007)
Unlike other games in the series, God of War Betreyal, which was released only for smartphones, is about the alternative Greek Mythology of ancient Greece.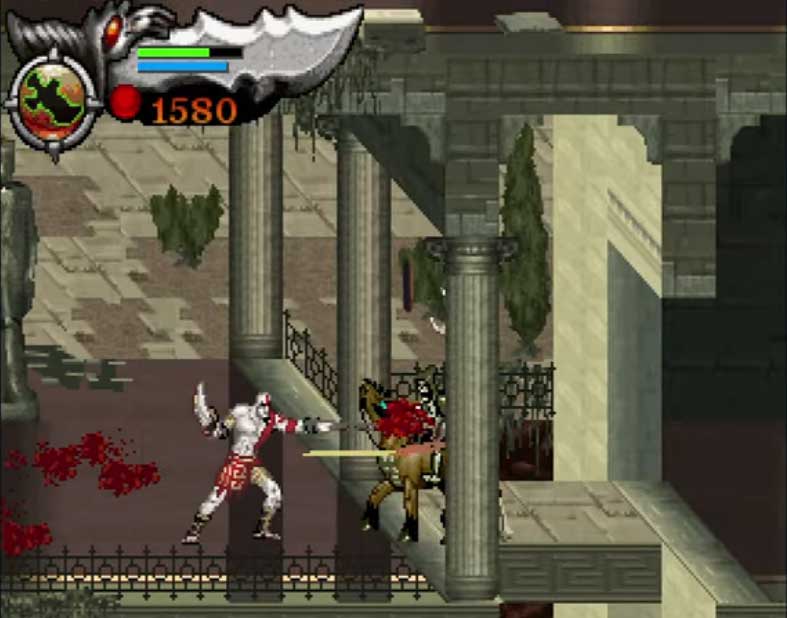 Kratos leads the Spartan army to invade Greece. The gods sent Argos to stop Kratos. Argos is killed by an assassin while fighting Kratos. He follows the assassin in Greece to discover his identity, but must survive Hades' wrath.
God of War Betrayel prepared to fill the gaps between the first two games, God of War Betrayel tells the rise of Kratos.
Chains of Olympus (2008)
Chains of Olympus is about an older years than the previous two God of War games and there is no connection between them. Chains of Olympus is the first GoW game released for its own mobile gaming platform, PSP, after Sony's previous attempt at mobile games.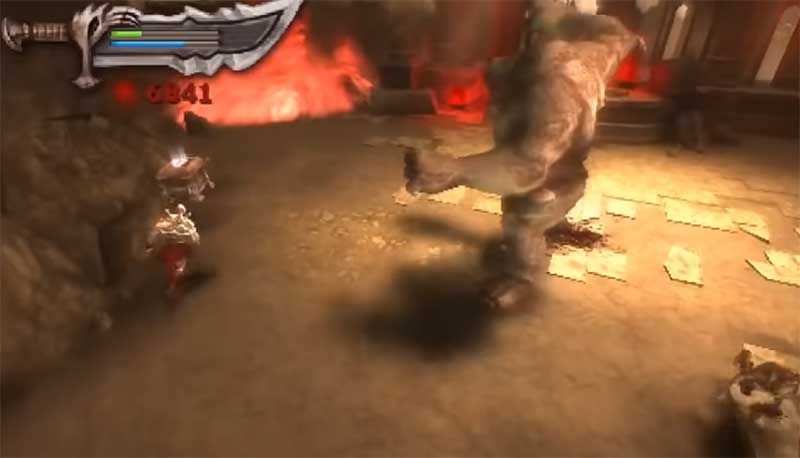 After Kratos is rescued by Ares, and he must repay his debt to him on the land of Olympus. Chains of Olympus starts in Attica and first he has to to help the Persian warriors.
However, the chaotic personality of the anti-hero does not prevent him from destroying the warriors. No one claims to be a good god.
God of War 3 (2010)
Here we come to the game where Kratos went crazy. On his way to kill Zeus, whom he sees as the basis of all the problems he has been through, he kills all the gods he encounters in Olympos, one by one. In doing so, he received help from the Titans, the enemies of the gods, but was betrayed by the Titans. He will add them to his death list.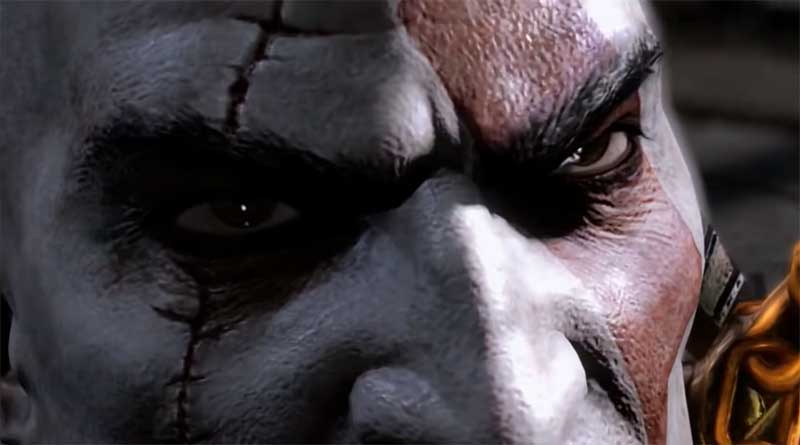 He will avenge his family by killing Zeus. In order to reach him, Kratos is preparing for his last encounter, destroying all the gods he encounters and gathering their powers in himself. However, he has to learn that even if he kills Zeus, it will not be over.
Ghost of Sparta (2010)
Ghost of Sparta takes place in the time period between GoW and GoW 2. Therefore, some of our divine powers are available. We are trying to discover Atlantis, which Poseidon told us about, while we are chasing our brother Deimos.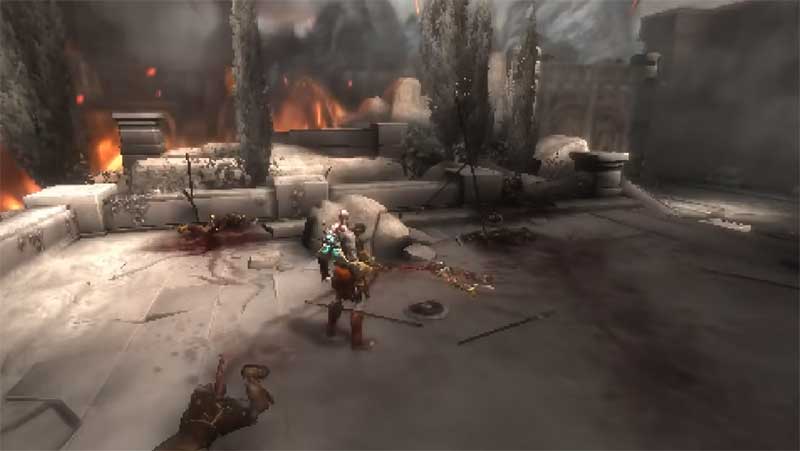 With the suggestion of Athena, he makes a journey to the Temple of Poseidon in Atlantis, which was founded by Poseidon in order to find himself. Upon reaching the temple, he encounters his dying mother, Callista. His mother tells him that his brother is in Sparta, trapped in torment in the depths of death, and dies. He must destroy his mother, who has turned into the sea monster Scylla.
Then, while the god of war goes to Sparta looking for clues about his brother, Ares realizes that he got the wrong brother, but it's too late. He returns to Olympus and promises that "the gods will pay for this".
God of War (2018)
This new starter game of the series has been prepared to manage the transition from Greek Mythology to Nordic Mythology. It's a fresh start as Kratos tries to erase all traces of his past experiences. He put aside his chained knives and decided to use the Leviathan Axe of his deceased second wife, Laufey, in their place.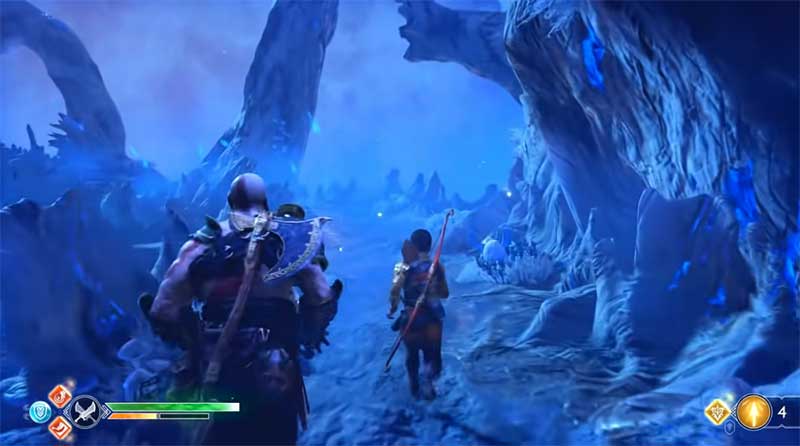 The dying woman's last wish was for her ashes to be scattered on the highest peak of the nine realms. Therefore, they go on a journey with Atreus, his child from Laufey. Kratos, who must kill a troll and get the treatment in order to save Atreus, who fell ill on this journey, causes trouble here. Because the troll he killed is Freya's child.
Freya seeks revenge by having Atreus learn about Kratos' past for killing her son. Seeing this, he tells Atreus about his past, how he killed his father and other gods. Of course, they set out for Jötunheim to solve this problem.
You can read our God of War 2018 Review to get more indormation about the game.
God of War Ragnarök (2022)
All God of War Games has different story to further Kratos' story. The production, which Sony's Santa Monica Studio has been working on for a long time, will be released on November 9, 2022.
Kratos and Atreus begin to travel the nine realms to find out to prevent Ragnarök. In a mean time they have to find answers behind Atreus' identity as Loki. Their journey will lead them to Týr. He is the Norse God of War.
Collections and Remakes
Collection (2009-2010)
This edition includes three God of War games that are both unfamiliar with previous titles and have been brought together to offer a remastered version on PlayStation 3. This bundle, consisting of God of War and God of War II in America, was sold in other regions with the addition of God of War 3. It's called God of War III Ultimate Trilogy Edition in Europe.
Origins Collection (2011)
God of War Origins collection, like the previous one, is a renewed version of some previous God of War games. Ready at Dawn, which renewed the Chains of Olympus and Ghost of Sparta games published for the PSP and presented it to PS3 users, using all the power of the console, offered a magnificent experince to the gamers.
Saga (2012)
Sony wanted to bring together the previous two collections, and the company released a package that includes five games. The collection includes the original God of War, God of War II, God of War III, Chains of Olympus and Ghost of Sparta. Otherwise, there are no updates or improvements to the games.
GoW Collection (2014)
Sony had found a mine. It was remaking previous games for each new console it released. The collection, which was released for PS Vita, included ports of God of War 1 and God of War 2.
GoW 3 Remastered (2015)
When PlayStation 4 came out, it shouldn't have been without GoW. For this reason, while waiting for the next production, there is no harm in presenting Kratos' latest adventure for the next generation game console.
However, we do not know if the company, which was caught on fire by those waiting for the new production, was able to get the expected efficiency from the game. We're pretty sure gamers don't get more than 1080p and 60 PFS.
What do GoW games tell us?
All God of War games tell the story of Kratos. This story took many years to develop. However, in each story, he connected us a little more to himself. The aim of Kratos, who killed the Greek Gods one by one, was to avenge his murdered family.
However, with this series renewed in 2018, its purpose has changed, returning to the story of existence on the one hand and trying to find the true identity of his son on the other.
How to Play GoW Games in Order
God of War: Ascension (2013)
God of War: Chains of Olympus (2008)
God of War (2005)
God of War: Ghost of Sparta (2010)
God of War: Betrayal (2007)
God of War II (2007)
God of War III (2010)
God of War (2018)
Sources for the article
We will update our "All God of War Games" article when Ragnarok comes out.