Game News
Crysis Remastered Trilogy Announced New Teaser Trailer Released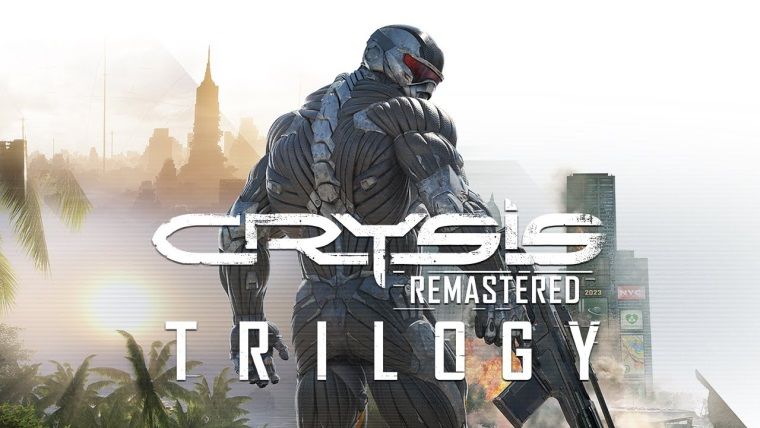 The Crysis Remastered Trilogy package, which will include all Crysis games, was announced recently. Crytek made a surprising announcement and announced the Crysis Remastered Trilogy package. If you remember, the company shared the first screenshot for Crysis 2 Remastered after the messages it published recently. With this screenshot, the future of the Crysis 2 Remastered version was considered certain and the company was expected to make the announcement. However, with his statement, Crytek announced that the Remastered version of the 3rd game was completed and that all three games would be collected in a single package.
Crysis Remastered Trilogy Announced
In fact, we also encountered the expressions Crysis 2 Remastered and Crysis 3 Remastered in some documents that appeared with the first game. The company then shared a message about the second game directly from the game's official Twitter account. In this post, the message "They used to call me Prophet", which we encountered at the beginning of the 2nd game, was included.
When we look at the promotional video for Crysis Remastered Trilogy, we see that the game will come to PS4, Xbox One X, and Nintendo Switch consoles, just like the first game, apart from the PC platform. No announcement has been made about the release date yet. Estimates are that the game will be released sometime between August and October. You can check out the video posted below. Finally, don't forget to share your opinions about Crysis Remastered Trilogy in the comments section below.
ABOUT THIS BUNDLE
The Ceph threat is spreading, but you aren't about to hand Earth over to an invading alien race without a fight. You've got a Nanosuit, a versatile and advanced piece of military technology that helps you run faster and strike harder than your opponents. Use it in cloak or stealth mode to move about undetected.
However you use the Nanosuit, you'll get to fight your way: by going big and hitting hard, or surprising the enemy with a quick, calculated offense they never saw coming. Suit up and get moving.
The Crysis Trilogy includes – Crysis, Crysis: Warhead, Crysis 2 Maximum Edition, Crysis 3 Digital Deluxe Edition and Crysis 3: The Lost Island.
KEY FEATURES
Singleplayer campaign. Follow the alien invasion of Earth in an extensive storyline across all three games in the Crysis Trilogy.
Multiplayer focus. Every game included in Crysis Trilogy features enormous replay value with multiplayer modes, maps and weapons.
The Complete Crysis Experience. Every moment is included in this must-have bundle. The original Crysis continues with the Crysis Warhead expansion, and the Crysis 3 action keeps coming in the Lost Island DLC.