Serious Sam is a first-person shooter video game series. The series developed by Croteam. In the series, players control mercenary Sam "Serious" Stone against Mental, an extraterrestrial overlord who attempts to destroy humanity at various points in time. And we want to inform you that the first three Serious Sam games are coming to Nintendo Switch soon.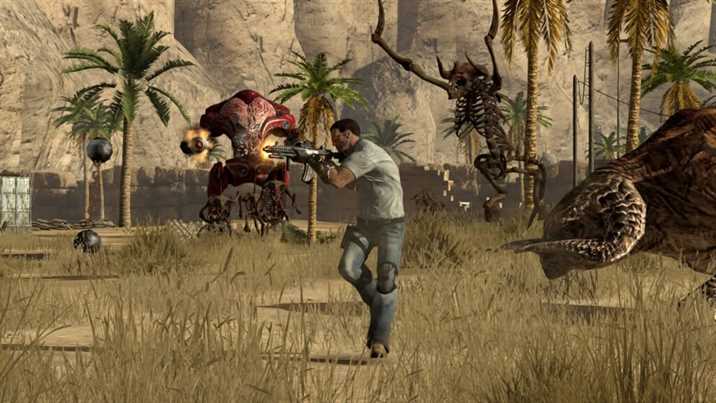 The first three Serious Sam Games, Serious Sam HD: The First Encounter, Serious Sam HD: The Second Encounter, and Serious Sam 3: BFE will release for Switch under the name of Serious Sam Collection. Serious Sam Collection will also include the Legend of the Beast and Jewel of the Nile expansions. The collection will hit the Nintendo EShop on November 17 and will support split-screen deathmatch, co-op for up to four players. And Nintendo Switch users will need a disc space around 4,1 GB.
The price for the collection will be $30. Serious Sam Collection will be the first Serious Sam franchise for Nintendo Switch. The game will be available on Nintendo EShop on November 17. Previously, Serious Sam published for Game Boy Advance with the name Serious Sam Advance. You can watch the Serious Sam Collection trailer below. Stay tuned, enjoy.