Game News
Nintendo Download: Illuminate the Truth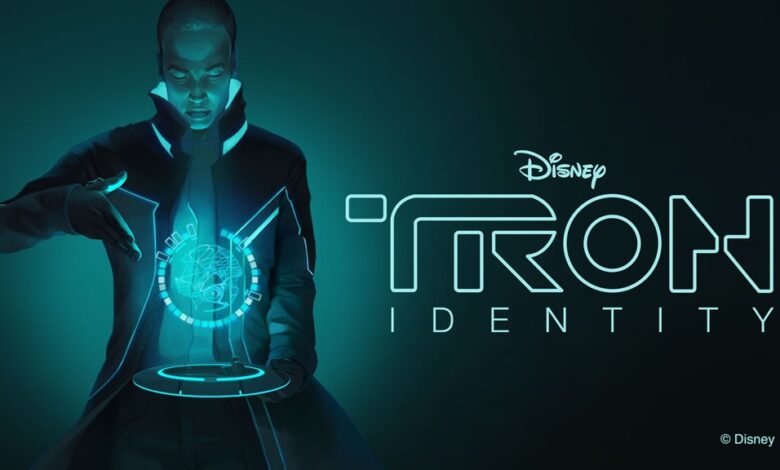 TRON: Identity – Enter a new Grid in this narrative puzzle adventure set within the TRON universe. Uncover dangerous truths and retrieve what was lost as you navigate through a perilous world. Your decisions and the alliances you forge will actively influence the story, with a multitude of possible outcomes shaped by your actions. Good and bad. The future of the Grid hangs in the balance. TRON: Identity launches April 11.
Nintendo Download
Pupperazzi – Put your love for pups to the test! Photograph and catalog the finest (and silliest) dogs to build your career, upgrade your camera and discover new canines. Dodge between people and obstacles as you try to capture canine beauty on everlasting digital photos. Double jump across buildings to get that lucrative shot of a local dog celebrity just trying to live their life. Slow motion zooming helps capture mid-air moments that make you feel something. It's a ruff world out there and it's up to you to document it! Fetch Pupperazzi today!
Curse of the Sea Rats – Curse of the Sea Rats is a platform adventure with lovingly crafted, hand-drawn animations. Embark on the epic journey of four prisoners of the British empire, transformed into rats by the notorious pirate witch, Flora Burn. To regain their human bodies, they will have to fight dangerous bosses, uncover the secrets of the vast Irish coast and ultimately capture the witch who cursed them. Start your adventure on the high seas today.
Batora: Lost Haven – Take a journey in this nonlinear, story-driven, interplanetary action-RPG. In Batora: Lost Haven you'll play as Avril, a 16-year-old girl who has been gifted extraordinary powers. After a mysterious and devastating event, it's up to you to save your planet. Explore colorful and mesmerizing worlds in this fast-paced adventure where you'll leverage the power of your body and mind to face the challenges and obstacles you encounter along the way. Choose your destiny in Batora: Lost Haven today.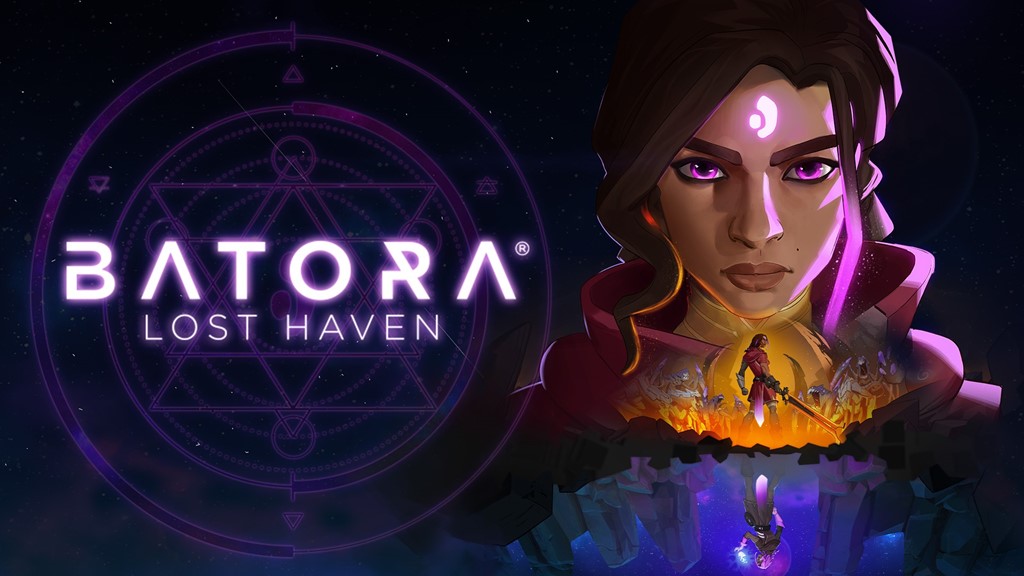 Wildfrost – Take on the harsh elements in this tactical roguelike deck building game. Build and customize your deck as you set off to put an end to the eternal frost. Customize and upgrade cute companion cards and expand your hub town during each run to unlock new items, events and challenges! Build and battle your perfect deck to end an everlasting winter. Wildfrost launches on April 12.
Digital Spotlight
World Health Day – Find some time to celebrate yourself this week! Get your groove on to your favorite tunes in Just Dance 2023 Edition. Dance along with up to five friends in a Private Group and play like you're all in the same living room! Hit the court with friends and family in Nintendo Switch Sports while you swing, kick and bowl your way to a win. If you're looking for space to relax your mind, take a staycation to your island getaway in Animal Crossing: New Horizons. All these games and more available now in Nintendo eShop (additional accessories may be required for multiplayer mode; sold separately).
Nintendo eShop sales
Save on Select Mario Games! – Celebrate the hero of the Mushroom Kingdom with savings on select Nintendo Switch games featuring Mario and friends. Get savings on Mario Kart 8 Deluxe, Super Mario Odyssey, New Super Mario Bros. U Deluxe, Super Mario Maker 2 and Super Mario 3D World + Bowser's Fury – but be quick, because the sale ends on April 7 at 11:59 p.m. PT!
Remember that My Nintendo members also earn Gold Points on qualifying digital purchases. Plus, when you buy select digital games featured in the MAR10 Day sale, you'll receive a code for a free seven-day trial of Nintendo Switch Online. Games on sale can be purchased directly in Nintendo eShop or on Nintendo.com.
Save on Select Digital Games With the Partner Spotlight Sale! – Find brilliant deals on gaming essentials, favorites and more! From now until April 17 at 11:59 p.m. PT, save on select digital games in the Partner Spotlight Sale. Shop on Nintendo.com or your Nintendo Switch system to purchase and download games so you can start playing them right away.
New in Nintendo eShop
Alekon
Another Tomorrow – Available April 7
Arcade Archives NAVARONE
Bubble Puzzler
Bumballon – Available April 7
Catgotchi: Virtual Pet – Available April 7
Celebrity Slot Machine
Cube Farmer
Drill Deal – Oil Tycoon – Available April 7
Dungeons of Aether
Finger Football: Goal in One
Forever Lost: Episode 1 – Available April 7
Fury Roads Survivor
Fusion SHIFT – Available April 7
Goroons
Hyper-5 – Available April 12
IIN
Incoherence – Available April 7
Infinite Guitars
Kingdom of Aurelia – Mystery of the Poisoned Dagger
Lucky Slots
Madness Brutal Fighting – Mortal Fight Battle Attack Multiplayer
Mayhem in Single Valley
Melon Journey: Bittersweet Memories
My Name is Mayo
New York City Driver
Numbers and Squares – Available April 7
Paint For Kids
Pretty Girls Tile Match
Process of Elimination – Available April 11
Repit – Available April 8
Station 117 – Available April 7
Super Cute Alien's Adventure – Available April 7
Tasty Slot Machine
That's My Family: Family Fun Night
The 7th Guest
The Adventures of Poppe
The Answer is 42
The JOTA Collection
The Library of Babel – Available April 7
Tormentor-Action Fire Counter Shooter Game 2023 Gun Strike Simulator
Tuya – Available April 7
Ultimate 4×4 Offroad Parking Trucks :Car Driving Racing Simulator 2023 LITE Speed Games
Volley Pals
Witch Explorer
Zodiakalik – Available April 8
Zombie Garden vs Plants Defence – Battle Craft and Survival Simulator Game