Movie News
The Suicide Squad 2 New Trailer Released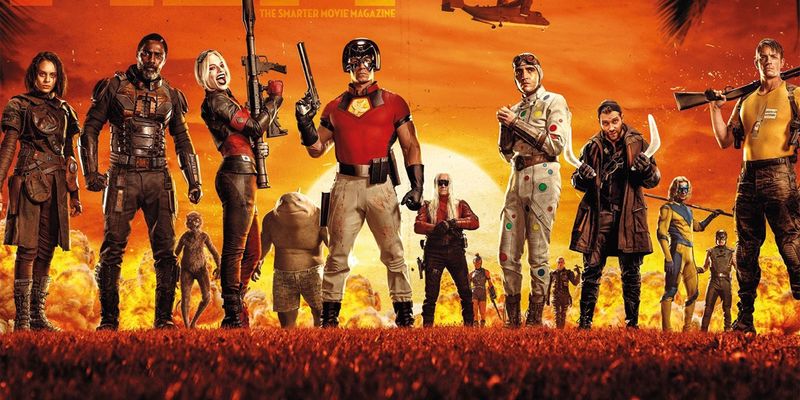 The remarkable trailer of The Suicide Squad 2, which will be one of the productions we will talk about the most in the summer, has been released. It seems that DC has managed to create a more entertaining production with the change of director.
Despite being seen as 'inadequate' in terms of cinematography, The Suicide Squad, which has reached worldwide popularity with its entertaining texture (partly thanks to the fact that it's a DC movie), is getting ready to hit the big screen with its sequel. The trailer for The Suicide Squad 2, which has been released, allows us to take a look at the characters and texture of the new movie.
Amanda Waller, the cold-blooded person who gathered the 'suicide team' in the first movie, will bring new names to the team in the new movie. Also, as we understand from the trailer, at least, Deadshot, the prominent character in the first movie, will be replaced by Bloodsport, which will be played by Idris Elba in the second movie.
The Suicide Squad 2 New Trailer Released
The Suicide Squad 2 emerged under the direction of James Gunn, who had great success with The Guardians of the Galaxy series. Therefore, we can expect a more logical and more entertaining production compared to the first movie. However, at least as far as we can see from the trailer, we can say that DC will once again feature superheroes with strange costumes in a movie with a realistic texture.
We already know that the first movie will feature names such as Margot Robbie (Harley Quinn), Joel Kinnaman (Rick Flagg), Jai Courtney (Captain Boomerang), Viola Davis (Amanda Waller). Also, Sylvester Stallone, Michael Rooker (Savant), Flula Borg (Javelin), David Dastmalchian (Polka-Dot Man), Daniela Melchior (Ratcatcher2), Mayling Ng (Mongal), Sean Gunn (Weasel), Pete Davidson (Blackguard), Peter Capaldi (the Tinkerer), Juan Diego Botto (Presidente General Silvio Luna), Joaquín Cosío (Mayor General Mateo Suarez), Jenn Holland (Emilia Harcourt), Storm Reid (Tyla), Alice Braga (SolSoria) and Nathan Fillion (TDK) He will appear in The Suicide Squad 2.